Audiovisual production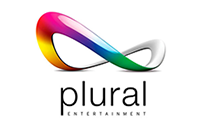 Plural Entertainment is one of the largest audiovisual producers on the Iberian Peninsula, with a broad range of quality formats in both Portuguese and Spanish.
Market leader in Portugal, the company sets the benchmark, especially in the area of dramas and soaps, with more than 560 hours of content produced. The key to success in the creation of high-quality Portuguese-language dramas and soaps lies in the integration of the entire production process, from creativity and writing to sets, recording and post-production; and the close collaboration with authors, actors and creative professionals.
The company was honored for its work in 2015 with a new nomination for the Emmy Awards in the International category (for the telenovela/soap Mulheres); another nomination for the Premio Autores award, given by the Portuguese Society of Authors (for the telenovela/soap Belmonte); and the four Premios Áquila Awards won by the soap opera A Única Mulher, one of them for Best Telenovela. The script of this soap also won the Diversidade nos Guiões (Diversity in Screenplays) Award from the High Commission for Migration. Also in 2015, Plural Entertainment was honored once again as the Best Production Company in Portugal at the Media and Advertising Awards.