TVI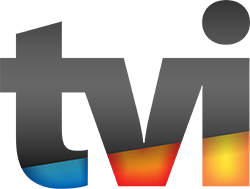 In 2015, and for the eleventh consecutive year, TVI was once again the most watched television channel in Portugal, with an average daily audience of 22.5%, rising to 26.5% in prime time (Source: GfK). In response to Portuguese viewer preferences, TVI programming offers relevant, current and quality content in genres such as national and international dramas and soaps, news, sports and entertainment, the latter based on big, successful international formats that are adapted to the Portugal.
In addition to its free-to-view channel, TVI also operates TVI24, TVI Internacional, TVI Ficción, TVI África and TVI Reality, the latter designed to broadcast 24 hours of reality shows. In 2015, the TVI stable of channels were audience share leaders in Portugal, with a share of 25.4% (Source: GfK).
TVI also ranks first among online television channels, and in 2015 it took another important step in the digital landscape with the launch of TVI Player, a platform optimized for viewing programs and videos in the digital environment, and available free for web, iPad and iPhone, as well as smartphones and tablets on the Android platform. Since its creation last June, the TVI Player has been honored with several awards.