PRISA is the world's leading Spanish and Portuguese-language media group in the creation and distribution of content in the fields of culture, education, news and information, and entertainment.
Present in 24 countries, PRISA reaches millions of people through its global brands El País, LOS40, Santillana, W Radio and As. As market leader in press, TV, both spoken-word and music radio, and education, it is one of the Spanish-speaking world's largest media groups thanks to its high-quality content and its eagerness to embrace the digital economy through the connectivity and innovation of its products and services. Its presence in Brazil and Portugal, and among the growing Hispanic community in the US, opens up a global market of 700 million people.
With 152 million unique browsers* worldwide, PRISA is at the forefront of communications and media companies, and has a solid strategy of content creation and distribution, offering products and services adapted to users' changing consumer habits through a wide range of formats, channels and platforms.
A GLOBAL MARKET OF 700 MILLION PEOPLE
152 MILLION UNIQUE BROWSERS
* Source: Adobe Omniture + Netscape, annual average January - December, 2018

Santillana is one of the world's most important companies for educational content and services and is present in 22 Spanish- and and Portuguese-speaking countries.
Santillana offers inspirational student-centered education and is keenly aware of the key role played by teachers in improving learning outcomes.
Santillana provides quality service and constant support to schools, involves families, and is committed to innovation and creativity as the pillars of learning.
94 MILLION books
32 MILLION students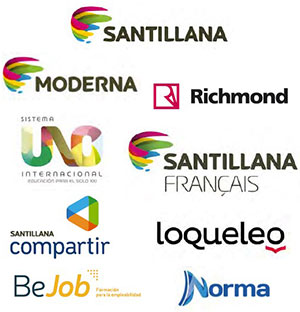 PRISA Noticias's news brands are clear leaders in their segments, and all share a clear global vocation. The company provides the best and most varied offer in Spanish of general-interest news content, as well as business and sports news, all available in multiple narratives and formats.
126 MILLION unique browsers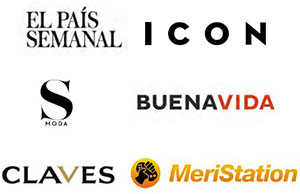 PRISA Radio is the world's largest Spanish-language radio group with a presence in 13 countries.
It is structured around two areas of business: spoken-word radio and music radio, with a management model committed to offering high quality content, to revitalizing radio formats and to technological innovation through its on-demand audio platform.
40 MILLION unique browsers
22 MILLION Listeners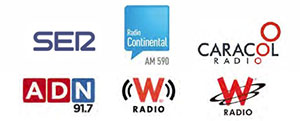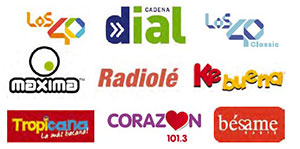 Media Capital via its station TVI, is Portugal's leading commercial TV broadcaster, and also ranks Number 1 for online television channels. It sets the gold standard for the production and distribution of news content and soaps and dramas in Portuguese, and boasts a strong presence in Brazil and Portuguese-speaking countries in Africa.
24-hour audience
23,8%
Primetime Audience 26,7%