'Great teachers, great initiatives' awards open for submissions
22-10-2015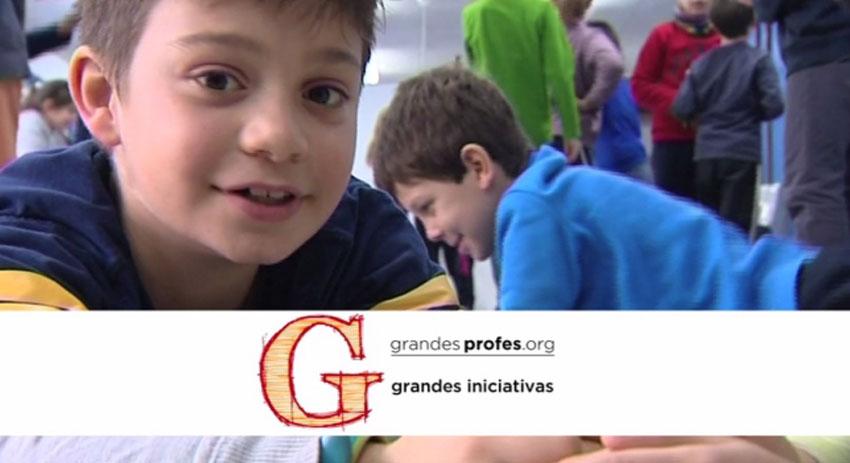 Santillana, the Atresmedia Foundation and Samsung have joined forces to promote educational excellence through the awards Grandes profes, grandes iniciativas (Great teachers, great initiatives), which aim to honor and disseminate inspiring, innovative projects with a high social impact and undertaken by teachers and educational centers during the 2015-2016 school year.
This year, the prize is called 'Great teachers, great initiatives' and seeks to highlight those successful models that aim to solve problems or fill gaps in educational processes. Innovation and participation will be valued, as will the effectiveness, sustainability and usefulness as a model for other educational players.
This year also sees new prize categories such as 'Great initiatives in values', for projects that foster interpersonal values ​​and the integration of pupils; 'Great initiatives that change the classroom' for innovative projects based on technical advances; and 'Great successful initiatives' for those that improve educational quality by reducing absenteeism and dropout rates. There will also be a 'Special Santillana Award', which will honor the best initiative to promote reading, and the 'Special Samsung Award' for digital transformation initiatives.
Around 450 initiatives competed in the last edition of this award, nearly double the figure of candidates in 2013. From October 15, 2015 until April 1, 2016, teachers with initiatives that help improve educational outcomes for their students may register on the website:  www.grandesprofes.org