Daniel García is appointed editor-in-chief of ICON
03-05-2019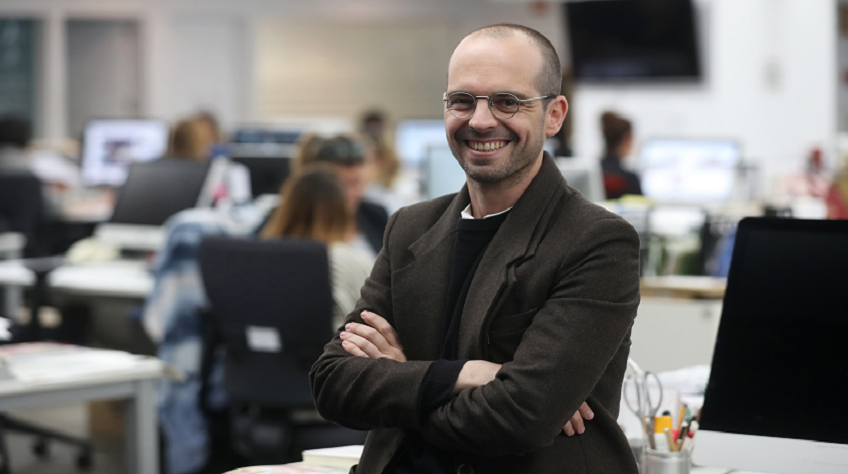 EL PAÍS editor-in-chief Soledad Gallego-Díaz has appointed Daniel García López as editor-in-chief of ICON, the men's lifestyle monthly magazine distributed with the newspaper the first Saturday of every month. The journalist will also be at the helm of ICON DESIGN, the biannual publication covering design, architecture and interior design. García replaces Lucas Arraut, who headed ICON and ICON DESIGN since their launch in 2013 and 2017, respectively. Gallego-Diaz has also appointed Xavier Sancho as deputy editor.

Daniel García (Madrid, 1980) studied Journalism at the Complutense University of Madrid. He worked as style editor at the magazines Vanidad and Vanity Fair Spain, and was actively involved in the launch of the latter. He has also contributed to a range of independent titles (El Planeta, Neo 2, Pistas) and fashion magazines (Marie Claire, Elle, Harper's Bazaar). Daniel has been the fashion director at ICON since its launch in 2013 and is also a regular contributor to EL PAÍS. In 2017, he was appointed deputy editor-in-chief at ICON DESIGN.
Xavier Sancho (Barcelona, ​​1972) studied Journalism at the Autonomous University of Barcelona and began his career at trends magazine AB and at Vang, the youth supplement published by La Vanguardia. He has also worked at MC Ediciones and Ediciones Reunidas, and contributed to titles such as Men's Health, Vogue, Man, Robb Report, Vanidad, Daily Mirror, S Moda and Rolling Stone. He has been a contributor to EL PAÍS since 2001. In 2013 he joined ICON´s launch team and has served as features editor since then.

Lucas Arraut leaves his position as editor-in-chief of ICON and ICON DESIGN to undertake new professional challenges. Under his direction, both titles have successfully become leaders in the world of men's fashion, lifestyle, culture and design.