As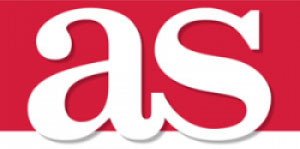 AS is the world's leading Spanish-language sports newspaper. And, with more than 7.5 million unique users – according to the latest audience figures from ComScore – AS.com enjoys a robust lead. What's more, the sports newspaper was the fastest growing media outlet in Spain in 2020 in absolute terms.
AS was also crowned the world's Number One digital platform for sports in Spanish in 2020. And it ranks third, worldwide, taking into account all languages, in terms of audience.
A global Ibero-American sports newspaper, AS is also audience leader among sports media in Latin America (excluding Brazil) and it sets the gold standard for sports news in the Spanish-language market. It has eight editions in Spanish: Spain, Chile, Colombia, Mexico, USA, Argentina, Peru and the Rest of the Americas. It holds the Number One position in seven of these countries and, for the time being, ranks second in Mexico.
The newspaper also has an edition in English, AS English, and another bringing the very best of international sport to the Middle East, AS Arabia, created thanks to an agreement with the Dar Al Sharq media group.
The video platform, AS TV, generates daily audiovisual content, and it live streams a wide range of sporting events. In 2020, the AS video platform clocked up more than 50 million monthly video views.

MeriStation, AS's video game magazine, grew 95% compared to 2019 and reached the Number One spot in this category according to ComScore figures in 2020. MeriStation is one of the most visited Spanish-language news portals in the video games sector and offers fans analysis, articles, tips, opinion, podcasts and live coverage from international fairs such as E3 and the Tokyo Game Show. What's more, all this is available on social media: Instagram, Youtube, Twitter and Facebook, where a community of more than 1.3 million users share their passion for video games.
Biwenger is AS's official fantasy football manager and is top of the league in its category, ranking Number One in terms of players in Spain. It is also the official game of the NBA and La Vuelta.