As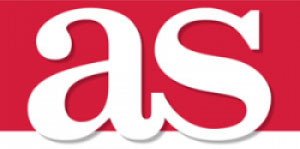 AS is the world's leading Spanish-language sports title, with 23 million readers worldwide. The publication embarked on its international expansion in 2013 and, currently, has editions in Mexico, Colombia and Chile (where it is the most read sports paper), in Peru and Argentina, where audience figures have doubled in the past year, and in the United States and Venezuela, where it has positioned itself as a benchmark for sports media. There's also an English-language edition, AS English, plus a global one for all of the Americas , AS America. In April 2018, after an agreement with the media and communications group Dar Al Sharq, AS presented AS Arabia, which is set to bring the very best of international sport to the Middle East.
In December 2017, AS celebrated its 50th anniversary, reaching 10.9 million unique users in Spain (comScore, November 2017).
Its video platform, AS TV, generates daily audiovisual content and offers live broadcasts of various sporting events. In 2017, the AS video platform reported more than 20 million video views per month. It also has two online stores, Megastore and AS Outlet.

MeriStation is the most visited video games portal in Spanish. The online magazine brings fans analysis and video analysis, articles, tips and hacks, opinion pieces, podcasts and live coverage from the top international fairs such as E3 or the Tokyo Game Show. MeriStation can be followed on the social networks Twitter, Facebook and Google+. It also boasts a community of over half a million registered users, who together share their passion for video games.