Spoken-word radio and Music radio
PRISA Radio's brands set the gold standard and are leaders in news and information, sports, music and entertainment through a powerful network of stations, websites, mobile apps, and events, both small and large.
Cadena SER is Spain's leading radio brand and a benchmark for news and information, with 4,113,000 listeners and 10.520.000 unique users on the Internet (comScore Multiplatforma, July 2019). Four out of ten people who listen on a daily basis to a spoken-word radio station in Spain choose Cadena SER, drawn to its renowned programs that rank first in all time slots, such as Hoy por Hoy, La Ventana, Hora 25, El Larguero, El Faro, A vivir and Carrusel Deportivo. More than 20 continuous years in the lead, rigor, coherence, quality and the professionalism of its teams have given the network a unique style for news and entertainment that is now part of the social history of the country, and its own distinct sound that is instantly recognizable by audiences.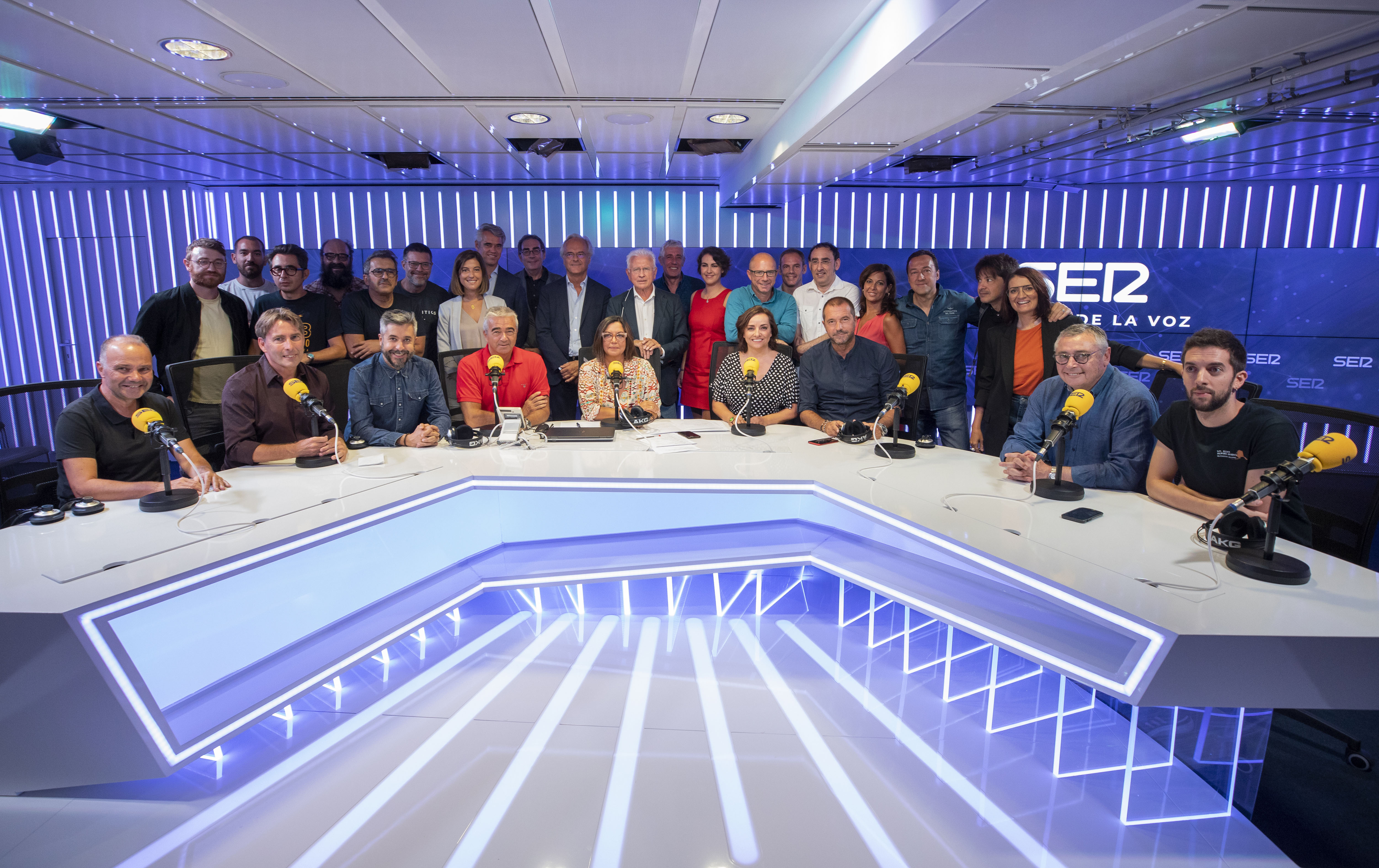 LOS40, number one for music radio, 40 Principales is the brand that sets the musical trends among young Spanish speakers in 12 countries. With over 50 years of history behind it and a global audience of 4,200,000 listeners and more than 4,506,000 million unique users (comScore Multiplatforma, in July 2020), the network broadcasts content across all digital platforms. It is also the leading brand for live music thanks to the wide range of concerts, festivals and music awards it holds every year in a number of countries.
ADN Radio is a Chilean news and information radio station that combines current affairs, sports, news and music. It has revolutionized the radio industry, and it is one of the leading and most reputable stations in Chile. It reaches almost the entire country on 43 frequencies and is rightly considered one of the most successful radio stations among young adults, with a notable and consolidated lead for sports.
Kebuena is a Mexican regional music station with a presence in 44 cities. It also broadcasts a program in the US, De Paisano A Paisano, on more than 50 stations. Twice yearly, it organizes La Fiesta de la Radio, a radio festival that brings together 95,000 people in Mexico City's Azteca Stadium.
W Radio enjoys a well-deserved reputation for the creation of innovative radio concepts, and the station strives to reinvent itself every day to offer the public the very best in news, entertainment, lifestyle and sports. The station's presenters are renowned opinion leaders and communicators with a high degree of experience and credibility.
Caracol Radio is Colombia's leading broadcaster and one of the most prestigious networks in Latin America. It produces and distributes ten lines of programming in different formats of music and spoken-word radio, and is the benchmark for sports and news in the country. Caracol Radio is not merely a radio station but is also a social media platform that caters to multiple formats and devices, mobile, web and social networks.