Innovation, creativity and learning
29-09-2015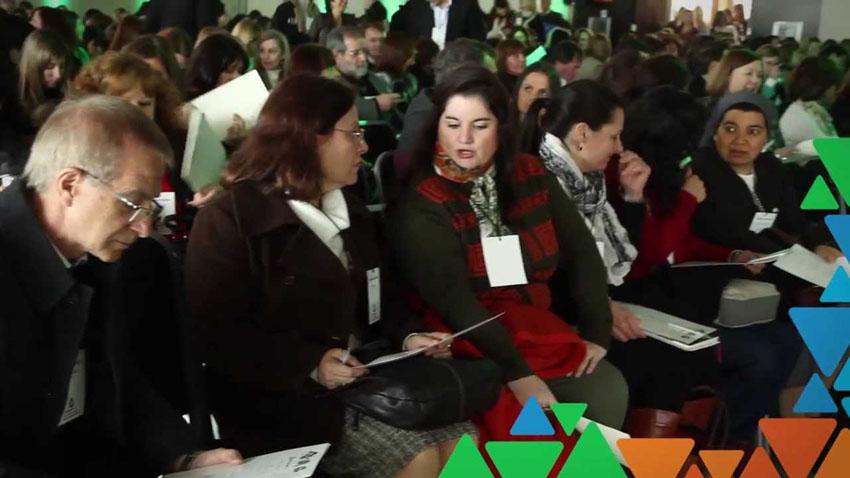 More than 600 school principals from around Latin America participated, last August, in the conference "Educating in the Digital Era", held in Campana (Argentina). All were united by a passion to transform schools, shared a desire to teach the new skills demanded by the 21st century, and held a common conviction that learning requires simple and effective tools.
The conference was opened by David Delgado, Managing Director of Santillana in Argentina, who spoke of Creativity as Key to the Future. There were also notable contributions from Facundo Manes, of the University of Cambridge, with his presentation Innovation and Creativity: the Perspective of Neuroscience; and Marina Umaschi Bers, researcher at the MIT Media Laboratory, who focused on New Technologies in Learning. Both spoke of the role of neuroscience and robotics as key tools for future education.
With this in mind, and in order to respond to the educational transformation that current society demands, Santillana's José Liñan, Diego Cerutti and Sabrina Pardo stressed the advantages that the educational solution Santillana Compartir can offer schools: an educational concept that combines content, services and technology for the school community.
The conference closed with a lively discussion between school principals who have implanted Santillana Compartir. All agreed on the need to continue supporting teachers in implementing new technologies, many of whom are resistant to change, and on the urgency of bridging the gap between current students and the traditional school. They also praised the success of Libroweb in secondary education, a technological resource that allows students to learn by interacting with books.
More information on the YouTube channel for Santillana Compartir.