Soledad Gallego-Díaz is appointed editor-in-chief of EL PAÍS
08-06-2018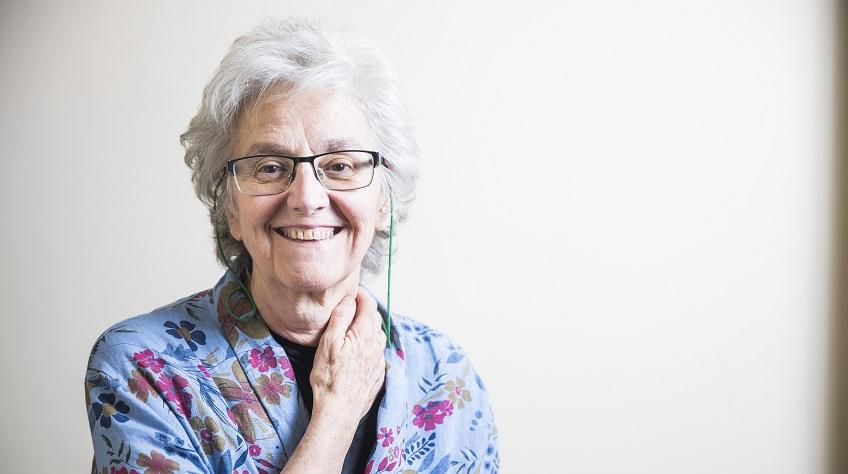 The Board of Directors of EL PAÍS has approved the appointment of Soledad Gallego-Díaz as the new editor-in-chief of the newspaper. The journalist, who replaces Antonio Caño, will take over next Sunday. In accordance with the Editorial Statutes, the appointment was submitted yesterday to a consultative vote and approved by the paper's journalists before its subsequent ratification by the Board. Caño will remain closely linked to EL PAÍS.
Gallego-Díaz (Madrid, 1951) will become the first ever woman to hold the post of editor-in-chief of EL PAÍS in the newspaper's 42-year history. During her presentation speech this morning, she expressed her gratitude for the support she has received as she prepares to undertake a "team task" that must always keep the paper's readers foremost in mind.
"They know well what they can ask of us and what they may not. And what they ask of us is, basically, that we tell the truth. And that's why, in this newsroom, the only obedience that is required is to the Style Book," she said.
 The journalist paid tribute to the work done by hundreds of journalists over the past 40 years to build "a heritage of quality journalism that is one of the best in Europe" and that millions of citizens have shared as readers. She continued: "If I talk about it today it is to highlight the tremendous responsibility we have to maintain, defend and improve on that heritage."  She also said that this effort should be aimed not only at readers in Spain, but also at those in Latin America.
At a time when journalism faces great challenges – in terms of both news and technology – the new editor-in-chief stressed the need to offer "reliable and necessary information" so that readers can make up their own minds. She also said it was a duty shared by both herself and the newsroom to earn credibility every day: "Citizens trust this newsroom – so every day we must show that we deserve that trust," she said the CEO of PRISA and Chair of EL PAÍS, Manuel Mirat, thanked the outgoing director for his work at the helm of the newspaper over the past four years and expressed his full confidence in Gallego-Díaz, to whom he wished every success.