EL PAÍS now counts on more than 100,000 digital subscribers, consolidating the newspaper's new model
23-03-2021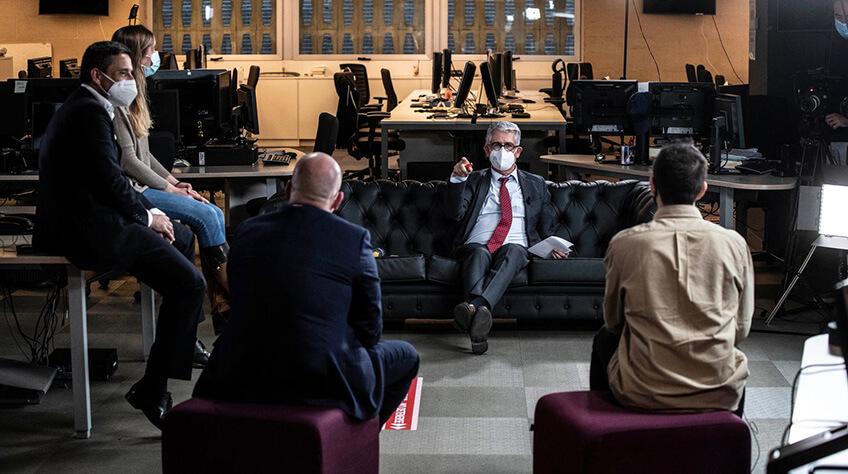 The milestone has been achieved in extraordinary circumstances – just 11 months after the subscription was launched, in the midst of a pandemic and with staff working from home.
A year ago, at the beginning of March, EL PAÍS had zero digital subscribers. At the newspaper's headquarters, work was ongoing to prepare one of the biggest transformations in the history of the company, a change upon which the foundations would be laid for a stable future that would guarantee the profitability of the daily, and as such a boost for independent journalism with a global reach.
It was at that point that the coronavirus pandemic was declared, one of those news stories that will leave a mark on generations. The plans to launch a digital subscription model at EL PAÍS were put on hold until May. Efforts were redirected instead to public service work and to adapting to the circumstances, given that we were forced to work from home like so many other people were. In the case of many journalists, however, that still meant working on the street or from hospitals.
Less than 11 months later, EL PAÍS has built a community of more than 100,000 new digital subscribers, who join the 7,918 people who receive the digital version of the newspaper via Kiosko y Más and Kindle, and the 36,657 who subscribe to the physical print edition. In total, there are now 145,000 EL PAÍS subscribers around the globe, a milestone for the Spanish press. (Note: The EL PAÍS English Edition remains free to access.)
More information: https://english.elpais.com/media/2021-03-19/el-pais-now-counts-on-more-than-100000-digital-subscribers-consolidating-the-newspapers-new-model.html