PRISA Noticias incorporates The Washington Post's Arc Publishing technology
17-09-2018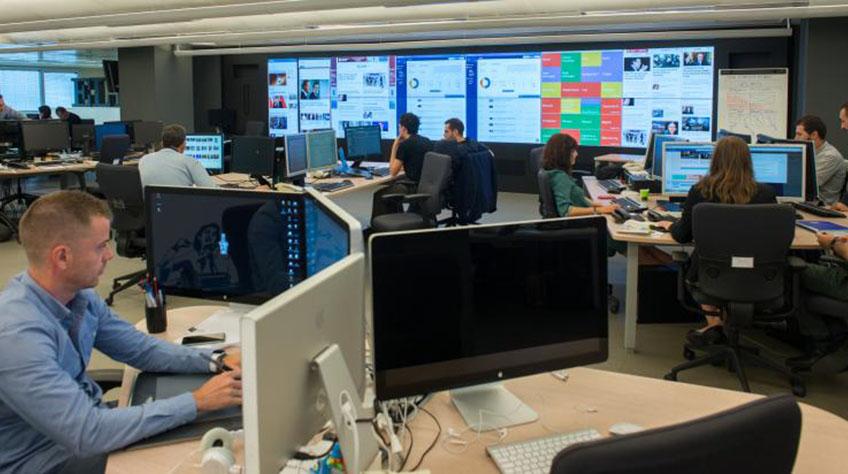 PRISA Noticias and Arc Publishing – the digital platform designed by The Washington Post – are to join forces to optimize the technological infrastructure of EL PAÍS and AS. Arc is a state-of-the-art platform and suite of tools that will improve the reader's experience and speed up the production and distribution of digital content. The platform will reinforce the process of digital transformation initiated by EL PAÍS, the world leader in Spanish-language news and information. PRISA's flagship news brand has 65 million readers for its online and print editions, according to an estimate made using newspaper metrics last May.


"Working with The Washington Post and its Arc platform will allow us to maintain a continuous pace of innovation and experimentation as we strive to improve EL PAÍS and AS's digital content, as well as gain a deeper insight into our reader communities and engage in an increasingly robust relationship with them", said Noemí Ramírez, Chief Product and Customer Officer. "It will be a key tool as we continue strengthening the process of digital transformation of the newsrooms and that of both our advertising and user-supported business models".
"Arc continues to deliver exceptional multi-site capabilities, making the platform the leading choice for large media companies to streamline their workflows and modernize their entire tech stack while supporting many different properties and publishing teams," said Scot Gillespie, CTO at The Washington Post. "This agreement greatly expands Arc's global footprint, especially in the Spanish-language market where the platform is already well-established. We are excited to work with PRISA and El País to help them realize their digital ambitions and know that Arc's extensive experience will add tremendous value to our collaboration." 

 
Arc has been developed from the real work experience of a multimedia news team and is geared primarily toward the digital environment such as that of The Washington Post. Its suite of tools, which are quick and easy to use, will give greater autonomy to journalists, making workflows more flexible and maximizing control over published information and even design. The award-winning platform has been designed to meet the demands of newsrooms where the most advanced digital environments coexist with traditional ones. Arc's technology handles the complex needs of newspapers with a global vocation – such as EL PAÍS and AS – across audiovisual narratives, multi-distribution environments, apps, subscriptions and advertising monetization. With Arc Publishing and the PRISA Technology team working together, PRISA's newspapers are now at the forefront of digital journalism.