The world forum brings together experts in education, technology and innovation.
07-10-2019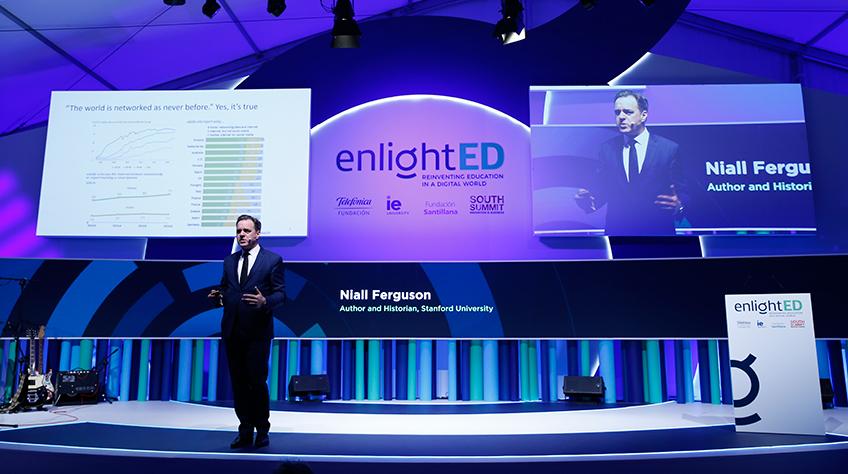 The three-day international conference, held in Madrid, brought together leading figures from the world of technology and learning, including Adam Seldow, director of education product partnerships at Facebook, the historian Niall Ferguson and Tal Ben Sahar, author of courses on positive psychology.
The enlightED event, titled Reinventing Education in a Digital World, was organized by the Fundación Telefónica, IE University, the Santillana Foundation and South Summit. This was the second edition of the forum, and took place from October 2 to 4 at La Nave. The event is part of South Summit 2019, of which EL PAÍS and Retina are media partners.

enlightED once again provided a platform for a wide and varied list of speakers to share innovative views on education, technology, and the field in which both disciplines intersect, known as edtech.