Primary school students can now access SANTILLANA content through Alexa, Amazon's virtual assistant
30-10-2018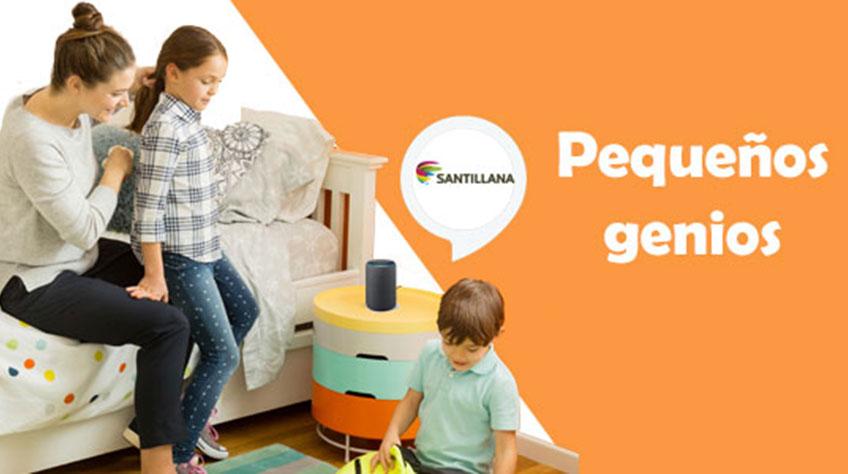 Santillana is rolling out the 'Little geniuses' "(Pequeños Genios) learning initiative, leveraging the Amazon Echo speaker, which connects Amazon's virtual assistant Alexa via the cloud, and thereby adding a range of new functions to create a more personalized experience.
Thanks to this latest project, Primary school students will be able to access  Santillana content via Alexa and interact in Spanish to learn, in this initial phase, Natural Sciences. This initiative is just the company's latest commitment to innovation with the goal of improving student learning.


"We're making enormous headway with this project and we'll be expanding content in an effort to make a wider range of possibilities available to our users", said Iñaki Vélez de Guevara, global director of Architectural Technology at Santillana.


In addition to Pequeños Genios, Santillana continues to work on a wide range of new initiatives and products across its educational ecosystem with the goal of enabling teachers, students and parents to interact with tools more easily through voice interaction.


With this latest initiative, Santillana seeks to position itself as an educational content company that deploys artificial intelligence to improve education.