PRISA's Board appoints Fernando Carrillo and Pilar Gil as Deputy Chairpersons
28-06-2023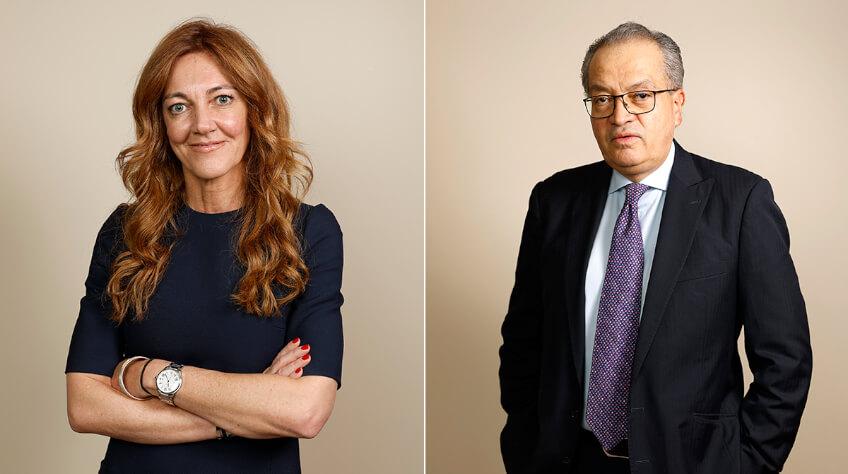 Margarita Garijo-Bettencourt is made a director of the company

PRISA's Board of Directors, meeting this afternoon in Madrid, has approved the appointments of Fernando Carrillo as first Deputy Chairperson of the company and Pilar Gil as second Deputy Chairperson.

Fernando Carrillo has a law and economics degree from the Pontificia Universidad Javeriana in Bogotá, a Master's Degree in Law and Public Finance from Harvard University and a Master's Degree in Public Policy and Administration from Harvard's John F Kennedy School of Government. His high-profile posts have included the positions of Colombian ambassador to Spain, Minister of Justice and Minister of the Interior of Colombia, as well as director of the National Legal Defense Agency and representative of the Inter-American Development Bank in Paris and Brazil.

The appointment of Carrillo reinforces the Group's corporate presence in Latin America. Fernando Carrillo has also taught at the Pontificia Universidad Javeriana, at the Center for Political and Constitutional Studies, the Carlos III University of Madrid and at the Paris Institute of Political Studies, among others.

Meanwhile, with the appointment of Pilar Gil as second Deputy Chairperson, PRISA is strengthening its commitment to governance in Spain. Gil has been PRISA's Chief Financial Officer since July 2022 and she has spent a large part of her professional career in the company, where she has held various positions of responsibility. In February of this year, she was appointed executive director.

Gil, who originally joined PRISA to oversee its IPO in 2000, has been instrumental in all the company's key events since then, both with regard to refinancing operations and capital increases as well as PRISA's ambitious plans as the group has continued to evolve in a highly competitive technological environment.  In addition, she has been instrumental in the development of the Group's current Strategic Plan.

Gil has a degree in Economics from ICADE (E-2) and has completed the executive education program (PDD) at IESE.  She began her career at Chase Manhattan Bank, specializing in tracking international markets, before moving to Arthur Andersen, where for three years she audited a range of companies. In May 2021, she was appointed Chief of Staff to the Chairperson of PRISA and was placed in charge of relations with shareholders and investors.

PRISA's board has also approved the appointment by co-optation of Margarita Garijo-Bettencourt as a new independent director.

Garijo-Bettencourt is a consulting and communications professional with a wide and varied career first in Spain and then in the United States and France. She has a degree in Molecular Biology from the Complutense University of Madrid and in Management from INSEAD in Paris. She has worked in the fields of business and communications. She began her professional career in 1987 at L'Oréal Spain, where she was marketing director until 1996, when she was appointed member of the Executive Committee and managing director of the firms Helena Rubinstein, Giorgio Armani, Ralph Lauren, Paloma Picasso and Lanvin. That same year she joined the company's Global Strategy Committee. In 2000, she was appointed Managing Director of Business Development and was later appointed Managing Director of the company's luxury perfume division. In 2001, she was named Managing Director of Communications and External Relations.

Garijo-Bettencourt joined the Boston Consulting Group in New York in 2005 as Managing Director of Communications and Marketing. Until 2022, she held numerous management positions at the company, including global head of brand identity. Her brief included external and internal communications, brand management, talent acquisition and visual identity.

She is patron of the Margarita Salas Foundation.

With the appointment of Garijo-Bettencourt, the vacancy on the Board following the resignation of Rosauro Varo has been filled.